With the different factors that can have negative impacts on health, is it possible to live a happy and longer life? Although no person really knows when one loses breath but as long as you are living, you should definitely find means and ways to be healthy. A person who has a healthy lifestyle can definitely have reduced health risks. There is no guarantee that even if you are really healthy, you won't get sick. But if you are not conscious with your health, you are at higher risks.
One of the things that you will notice is that people who have inactive lifestyle are those who do not engage in physical activities. That is why it is important that as young as possible, you take the time to have physical activities. Are you having a hard time going to the gym? The best way is to engage in your favorite sport. There are a lot of benefits that sports can give you.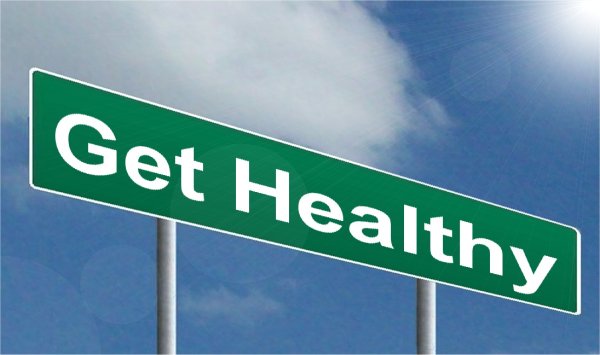 Sports can help you have an active and fit lifestyle.
Playing your favorite sports like swimming, basketball, boxing, etc. allow you to have a physically fit and active lifestyle. However, you cannot just do it once a month or a week. In order for you to see the amazing benefits that playing sports can give to your body, you need to do it on a regular basis. For instance, if you play tennis every weekend, you get to have a regular workout routine that can definitely make your body look physically fit. This allows you to manage your weight and avoid having to face weight management problems. This is also the best way for some people to lose weight.
Have a more positive outlook and reduce stress.
Stress is one of the main factors that can trigger different kinds of diseases and illnesses. When a person is stressed out, you can easily notice that he or she gets easily old and weary. Stress is experienced by everyone. But what sets it apart from others is that there are some people who are good in handling their stress levels while there are others who don't. How do you reduce your stress level?
The most effective way is to try out sports. Doing any physical activity whether it a sport or any activity can lessen your stress level. As your body moves and detoxifies, your body also releases what you call endorphins. These are known to be happy hormones that make you have a better or a more positive outlook in life. A person who is physically active is less likely to experience depression compared to those who don't.
Reduce your health risks.
Playing sports and having a physical workout is beneficial in so many ways apart from helping you achieve that gorgeously looking body. When you are physically active, you can actually reduce your health risks. For instance, when you engage in sports like swimming, running, basketball, etc., you can strengthen your cardiovascular health. This is good for you to reduce your cardiovascular risks. A person who is active in sports are not as exposed to different diseases and medical conditions compared to a person who has a sedentary lifestyle.
Tips on How to Live a Happy and Longer Life
Be physically active by playing sports. It starts by choosing an activity or a sport that you really like. This actually depends on the person.
Make the most out of any activity. Even if you are not a professional athlete, you can always strive to get the most out of the sport so you can also get the benefits. Be competitive.
Stick to your health goals and be motivated. It is never easy to motivate yourself especially if you have so many things to do and there are a lot of distractions. But when you are really dedicated to it, you can find time and stick to your goals.
Make it more fun and exciting. This means that you can try out or combine different activities. You can also invite or ask your friends if they want to join. Not only do you get to promote health awareness, you can also make it more fun.