Playing sports can give your body a lot of benefits. Not only does it give you a time to spend time with family, friends and colleagues, sports is also a way for you to be physically fit. By adding sports into your life, you can make your lifestyle healthier and happier. Depending on your preference, there are various kinds of sports that you can try. From boxing to basketball, you can definitely choose which sport suits your interests and needs. So, why is sports good for the health?
Improved Physical Health
Several people have to experience certain medical diseases and illnesses. One of the main reasons is attributed to unhealthy lifestyle. Nowadays, a lot of people do not exercise and worse, many do not practice healthy eating habits. Going to the gym is not appealing for everyone especially if you are doing it alone. But if you are playing a particular sport, you can definitely make your physical and exercise activity much more fun and enjoyable. As you sweat and as you spend time doing your chosen sport, you train your body. There are different physical health benefits that you can get. For instance if you go for boxing, it can further improve your endurance, body coordination and strength. The same thing goes if you play basketball, volleyball, tennis and other sports.
Have improved over-all well-being.
Since sports can make you healthier, it also follows that it can improve your over-all well-being. Nowadays, there are a lot of people who are stressed out and are living sedentary lifestyle. When you are too stressed out, it negatively affects your entire being. You start to feel negative emotions and can barely sleep at night. If it goes beyond control, it can totally disrupt your daily life. This is basically the reason why many health experts suggest that you take physical activities and exercises on a regular basis. One of these is to play any sport. When you engage yourself in any sport, you already have a physical activity that can be considered as an exercise. This is enough for you to handle daily stress. Recent studies show that people who are physically active in sports and other activities are less prone to experiencing stress compare to those people who do not. As you play your favorite sport on a regular basis, you feel healthier and you feel happier.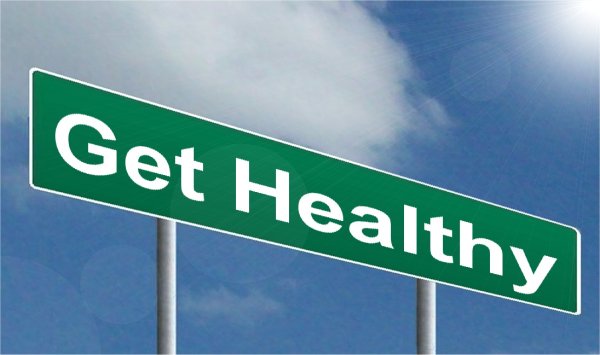 Sports can improve other aspects of your life.
When you say health, it is not just about having a healthy body. You also need to establish healthy relationships with people.For instance when you play basketball or when you play golf, this is not just a physical activity that can give you health benefits. It is also an activity that enables you to enjoy the sport itself and the company of other people. Sport is also used to socialize with other people as you acquire the benefits of playing sports.
 
Choosing the right sport
Over the years, there are different kinds of sports that you can try. It is just a matter of selecting which particular sport fits your lifestyle and needs. When it comes to choosing sports, here are some of the things that you need to take into consideration.
Engage in a sport that you like. Every person has his preference. Some enjoy playing tennis while there are others who prefer swimming. Since you will do it on a regular basis, it should be something that you truly enjoy doing. If you prefer playing golf, badminton or any other sport, you should choose what you love. At the end of the day, this is what keeps you motivated.
The next thing that you have to consider is the convenience aspect. For instance if you want to plat basketball then you cannot definitely do it anywhere since you need a court and it feels good when there is a team. But there are times when it can be difficult to ask other people if they want to join the team and play basketball too. So apart from your favorite sport, it is important that you engage in a sport that is also convenient.
Consult your doctor. There are certain types of sports that can be really physically demanding. In some cases, not everyone can be fit to do such sport especially if you are suffering from a particular condition. To avoid incurring injuries, it helps that you consult your doctor first so you can be sure that your body can handle the specific kind of sport you want to try.
Take the initiative. When you have finally decided to go for it, the next step is to go for it. Find time and make it a habit to exercise and play the sport that you like.